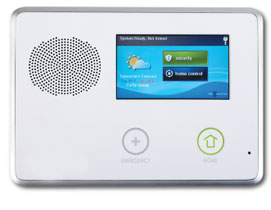 Premium wireless alarm panel
Providing cutting edge technology, this all wireless alarm system provides burglar, fire, smart phone app, internet access, thermostat and lighting control. Easy to use, no phone lines needed. This panel can easily replace existing systems.
Click here for a Flash demo (Flash-enabled browser required)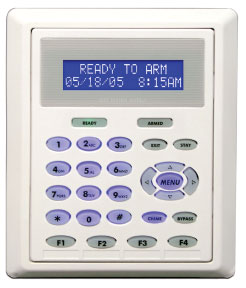 Gold alarm panel
This system is for large scale projects and homes. This system uses a phone line, and also has a smart phone app for ease of use while on the go.

Radio Communicator
For existing alarms, this radio can be connected to convert it to a wireless system. Your home phone line does not need to be active for your alarm system to function.


Digital Watchdog DVR
Digital watchdog DVRs control a wide of variety of cameras to fit your application. 4, 8, & 16 channel dvrs are available to connect to your router. Smart phone app is available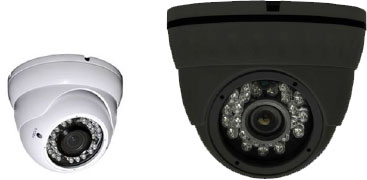 Cameras
All varieties are available for your specific needs. These cameras are functional day or night, high definition. Add a DVR to record and play back in case you need to review.

Audio/Video
In addition to  alarm systems, we can assist you with other low voltage wiring such as TVs, speakers, and theater systems. Contact us for more information.
Monitoring
Alarm monitoring is available on a month to month basis, with no long term contracts. We offer reasonable prices. Contact us for details.